AI WEIWEI - "SHANHAIJING SERIES" FULL SET OF LIMITED EDITION SILKSCREEN PRINTED MASKS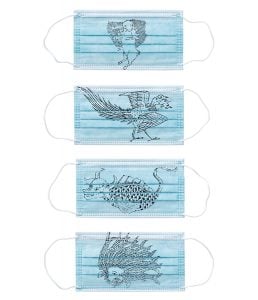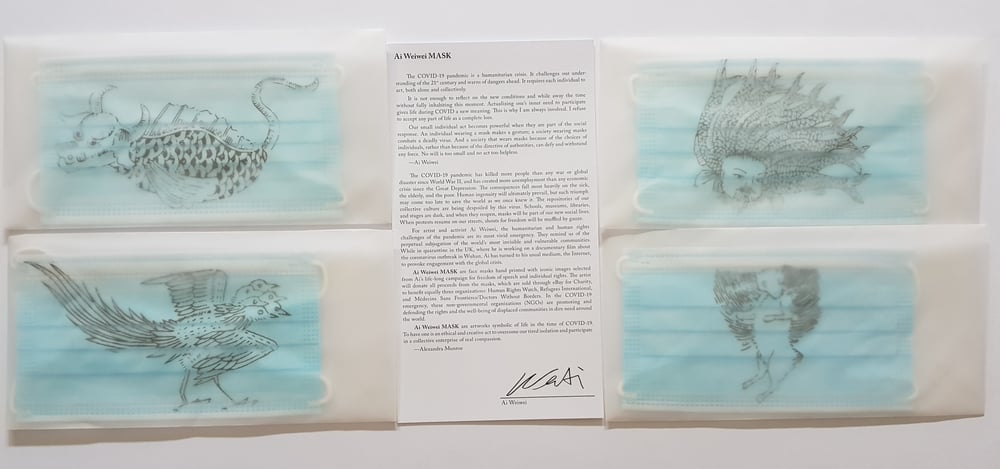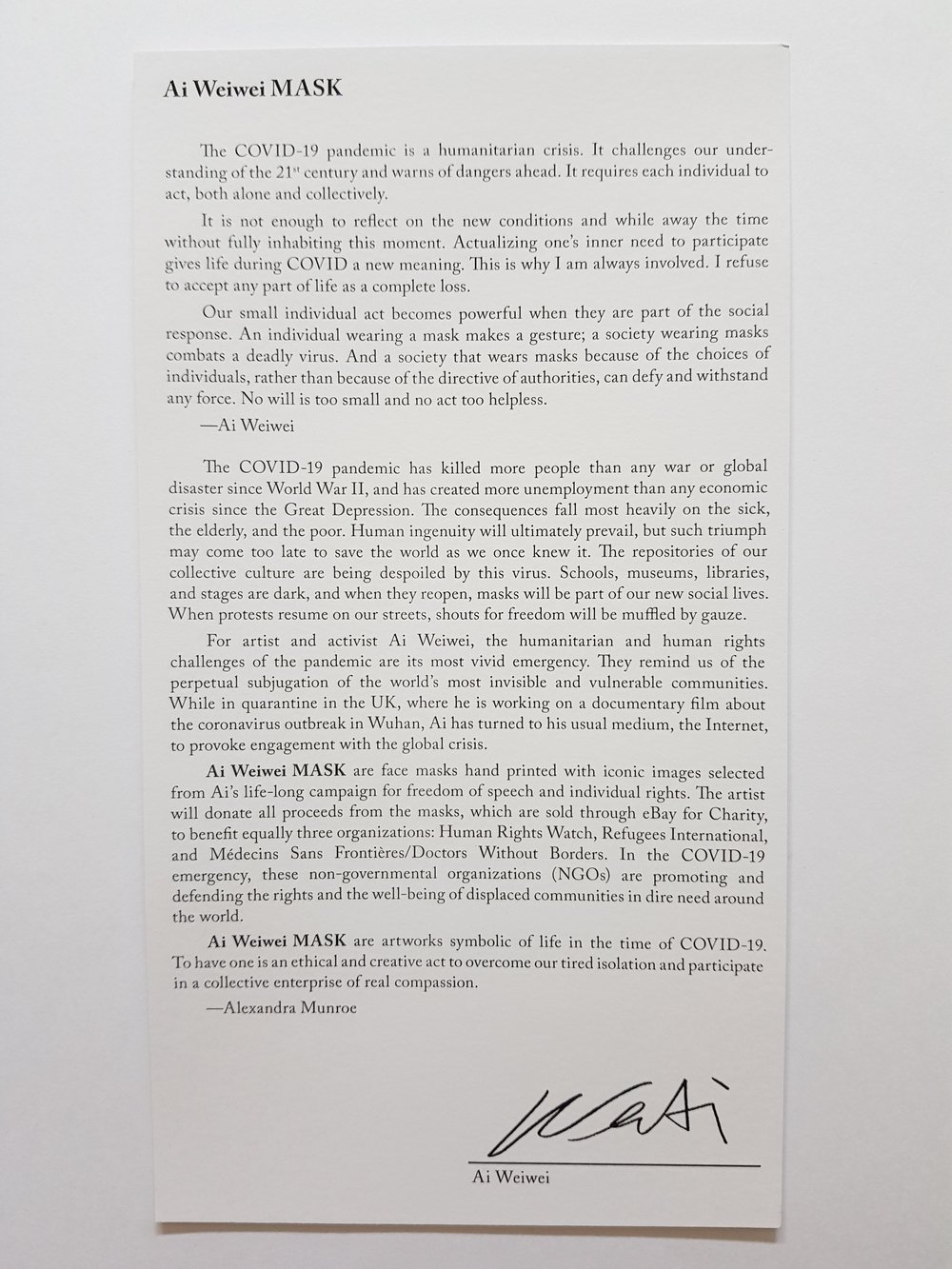 A full and complete set of 4 mask artworks by the world renowned Chinese artist/activist Ai WeiWei.
Ai Weiwei, never one to shy away from getting involved in an activist cause, turned his efforts toward supporting pandemic-related relief. In a new initiative the artist and activist launched these limited-edition protective masks created in his studio in Berlin.
The 4 masks in the Shanhaijing series are made up of the following images:
Ai Weiwei Mask - Chuniao
Ai Weiwei Mask - Feishu
Ai Weiwei Mask - Heluoyu
Ai Weiwei Mask - Lu
These fabulous creatures are part of the Shanhaijing, or the Classic of Mountains and Seas, one of the earliest sources of Chinese mythology. This ancient text describing a rich spirit world of fantastical geographies and hybrid forms of fish, birds, and dragons has long been suppressed in China.
Medium: silk-screened by hand on cloth face masks - Size: Image: 10 x 17 cm each; overall width: 27 cm
Presented in perfect condition. Artwork will be extremely well packed and sent flat to ensure a safe transit.
ARTIST : Ai WeiWei
YEAR PRODUCED / RELEASE DATE : 2020
SIZE : Image: 10 x 17 cm each; overall width: 27 cm
CONDITION : AS NEW
Will be sent using Parcel Force` next day delivery service within the UK, or using the Parcel Force /DPD International express signed for airmail service for international buyers.