AI WEIWEI - "FREE SPEECH SERIES" FULL SET OF LIMITED EDITION SILKSCREEN PRINTED MASKS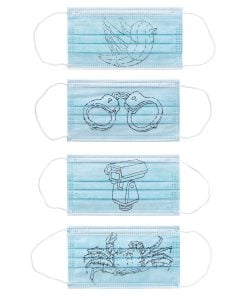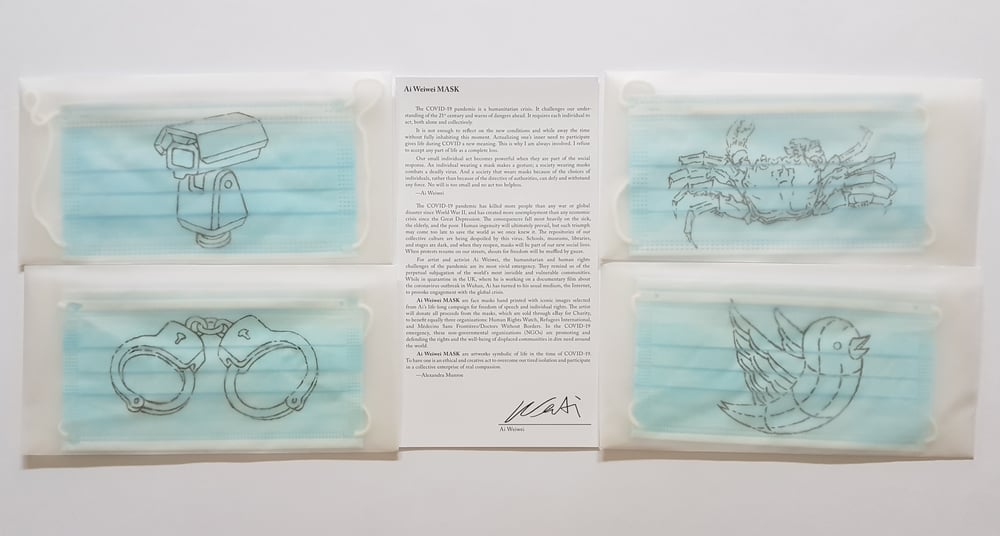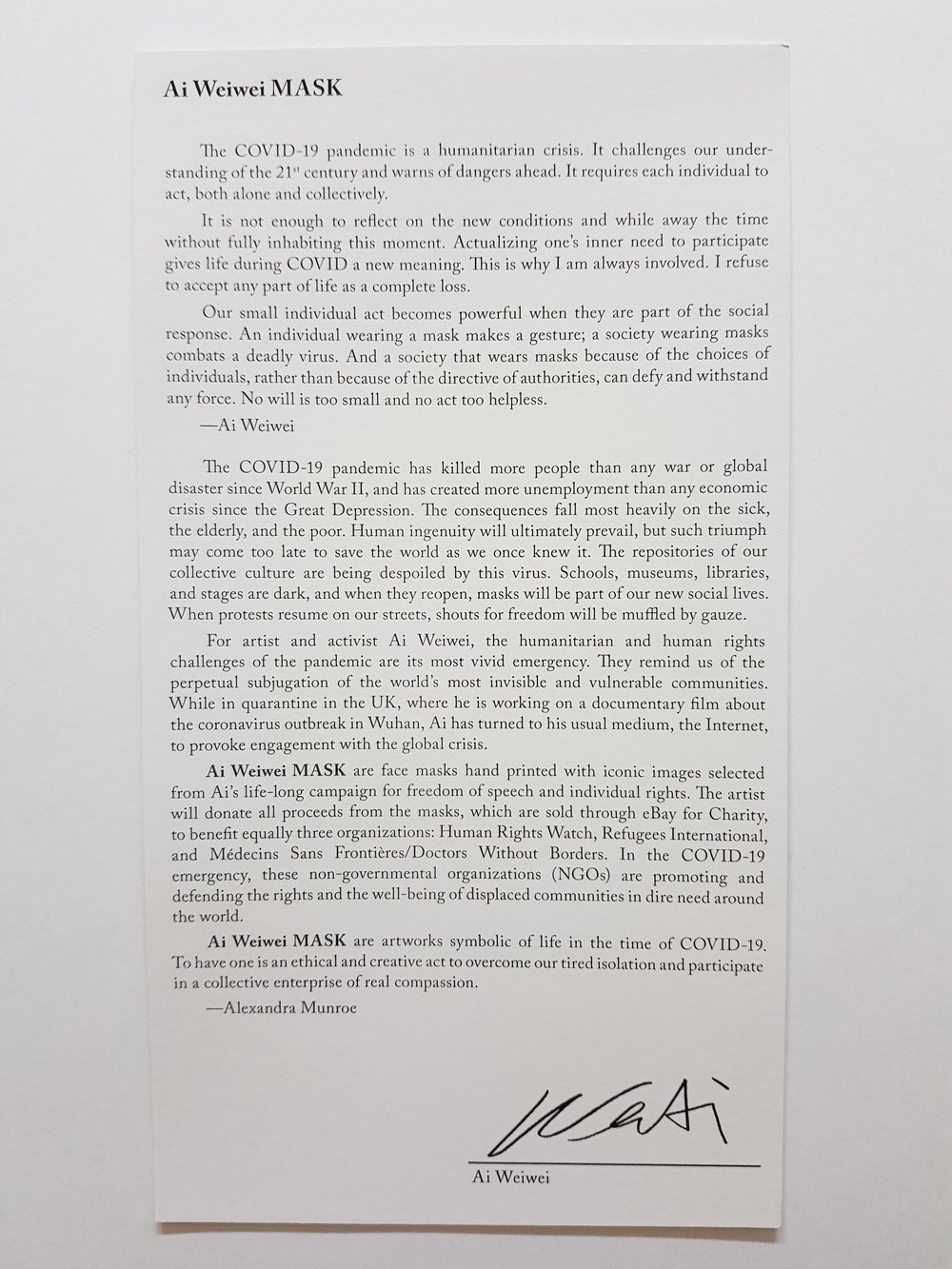 A full and complete set of 4 mask artworks by the world renowned Chinese artist/activist Ai WeiWei.
Ai Weiwei, never one to shy away from getting involved in an activist cause, turned his efforts toward supporting pandemic-related relief. In a new initiative the artist and activist launched these limited-edition protective masks created in his studio in Berlin.
The 4 masks in the free speech series are made up of the following images:
Ai Weiwei Mask - Bird
Ai Weiwei Mask - Crab
Ai Weiwei Mask - Handcuffs
Ai Weiwei Mask - Surveillance
This series pictures four emblems of Ai Weiwei's famous campaigns for free speech. The Twitter bird symbolizes the potential of social media to empower individual expression. The crab, or he xie, became slang on the Chinese Internet for censorship. The handcuffs relate to Ai Weiwei's own imprisonment and are universal symbols of oppression. The camera is an omnipresent tool of state surveillance.
Medium: silk-screened by hand on cloth face masks - Size: Image: 10 x 17 cm each; overall width: 27 cm
Presented in perfect condition. Artwork will be extremely well packed and sent flat to ensure a safe transit.
ARTIST : Ai WeiWei
YEAR PRODUCED / RELEASE DATE : 2020
SIZE : Image: 10 x 17 cm each; overall width: 27 cm
CONDITION : AS NEW
Will be sent using Parcel Force` next day delivery service within the UK, or using the Parcel Force /DPD International express signed for airmail service for international buyers.